Moreover, David made it a point to highlight MassChallenge as a microcosm of Bostons success in nurturing this tripartite approach to expanding its tech ecosystem.  David knows better than most, and his speech, detailing Bostons transition from relative obscurity to a robust innovation hub bursting with local talent over the past decade, was a precise summation of the MassChallenge mantra–catalyze a startup renaissance.
After David spoke, with gusto, about the Boston ecosystem and the meaningful relationship he has built with MC over the years, Scott Bailey, Managing Director of MC Boston, took the spotlight to introduce some super-exciting alumni metrics from the 617 startups MC has accelerated:
These are some pretty remarkable numbers from the six years of our accelerator program and they continue to grow at an incredible clip as the most recent classes of alumni transition out of seed/early stage and gain traction.
 
Scott then segued into the present, quickly illuminating the unprecedented manpower that went into selecting this years impressive group of finalists before opening up the mic to a few of these teams as an opportunity to share their stories.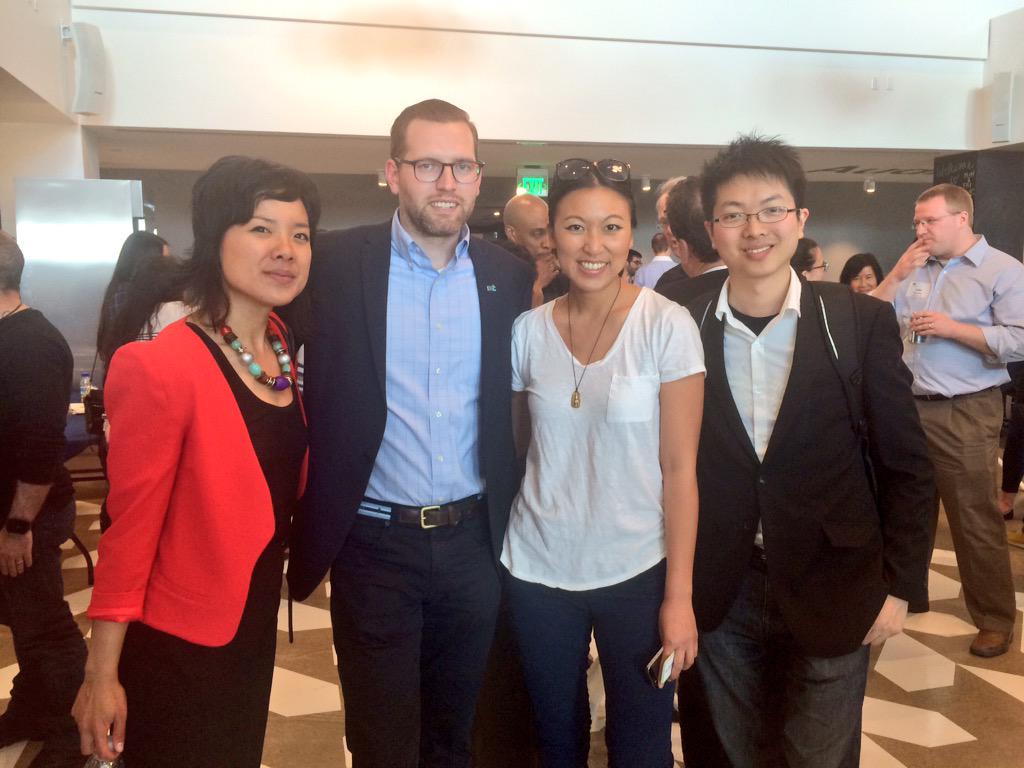 Here are some highlights:
 
Resilient Coders (teaches underserved, at-risk youth to code, here in Boston): We work with young people who are interested in the concept of entrepreneurship but rarely have the opportunity to get involved, and for them to be interfacing with the folks who directly make that happen will be incredibly meaningful. The kids are really excited to be a part of this. – David Delmar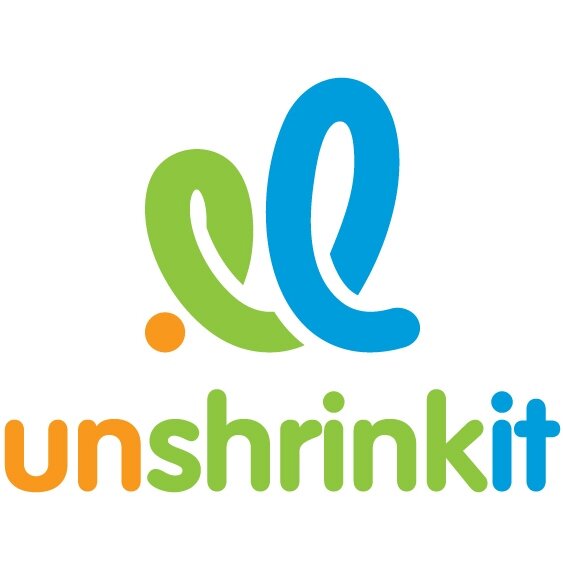 Unshrinkit (helps unshrink wool clothing that accidentally shrunk in the washer or dryer): Lets unshrink some sweaters. I found engineers and chemists to fix a problem that people have every year with their laundry machines. In two months we came up with a patented technology. What I love about Unshrinkit is our tireless mission to put a bottle of our product in every laundry room in america. When we ask people why our product has an impact on their life, they say because this shrunken sweater which otherwise wouldve been thrown in the trash or the back of the closet can not only be salvaged but also revitalized as a part of my daily wardrobe.'"
It was fun to get notices from friends advisors and lawyers before actually checking the formal announcement that we had made it as finalists–there has been a flooding of positive goodwill. To me this shows the scope of MassChallenge – Desiree Stolar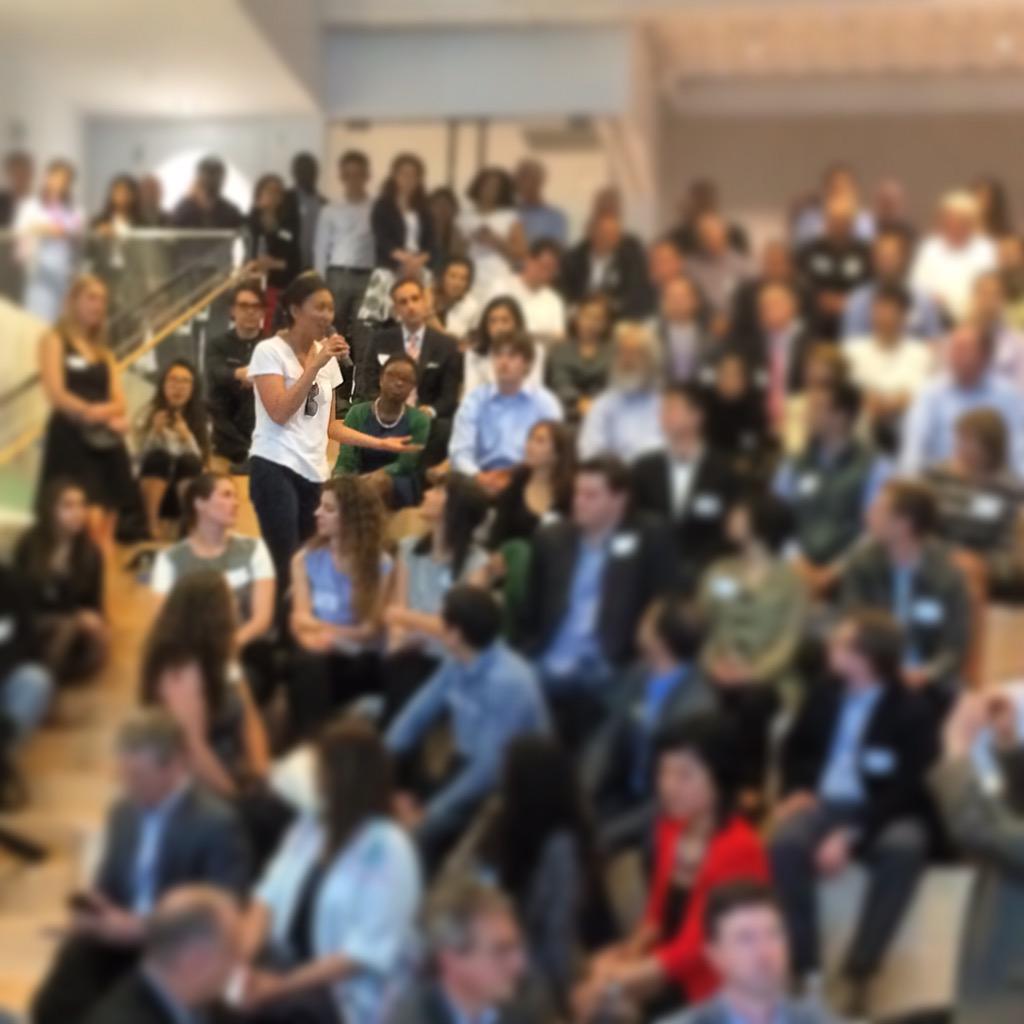 Agora (an online town hall for the people. Their mission: to make democracies more democratic): I never planned to be an entrepreneur. I was a banker before. I realized I wanted to become involved in entrepreneurship is because Im OCD about a problem–democracy.
The reason Im here today is because the unfortunate fact that most people around the world only have a voice/impact at one point each year–election day. I want to change this by democratizing the channels for which people can speak out and express their views on the local political climate. – Elsa Sze
My Exit Strategy (online tool that makes it easy to record and share all your end-of-life wishes): I dont know if youve heard, but the Death rate is 100% right now. We are building a solution to the sensitive and time-consuming process of end-of-life care – Suelin Chen
End-of-life planning is totally archaic–we see a lot of unmet need and opportunity everywhere. During MC we will be running pilots with partners so we can find out how to drive the most effective solution.
AquaFresco (developing the next generation close-loop laundry technology): We are an ozone and laundry business. Were trying to reinvent the fundamental process of doing laundry in order to cut water and detergent use by 95%. Currently one wash cycle utilizes 20 gallons of water–this is ludicrous. Our solution will significantly cut down this water consumption and exorbitant use of detergent and will be especially useful for large hotels with huge daily laundry volume. – Chris Lai
Savanna (connects customers to barbers for in-home & in-office haircuts): Were in a specific place where we have validated our idea in the market and we want to scale it in a way that can meet potential demand. Were excited for the resources and the experience of the other entrepreneurs and the collective energy of those other companies in the MassChallenge program.
To me, the most exciting part about our business is the labor side, as our on-demand technology disrupts the haircare industry by efficiently matching supply and demand. The lost productivity of unmet demand is extremely prevalent in the hair industry and this effort will not only increase wages for barbers but will also change peoples lives by helping remove the uncertainty of daily cash flows." – Ahron Oddman
This is just a quick snapshot of some of the companies that will be expanding upon the legacy of the MassChallenge alumni community and helping to proliferate David Changs belief in Boston as a champion of innovation and entrepreneurship. View more of the 2015 Boston startup profiles.